Home
HP DesignJet Z5200ps
3Women
Canon iPF9000s
Wide-Format Color Graphics
Construction Bid Set Printing
The Traverse Repro Difference
Traverse Repro is a premier service provider to the architectural, engineering, construction and graphic design communities in Northern Michigan. We are a company built on strong customer service, with an attention to detail that is legendary in this region. Our leadership makes it a practice to be constantly pursuing new technology, while keeping faithful to the extremely high standards that we expect of ourselves. We excel at meeting the deadlines that our customers require, and do so maintaining the highest standard of quality in the work provided.
Traverse Repro Has Been Named a Top 10 Small Business

Traverse Repro is proud to announce that we have been chosen as one of the Top 10 small businesses in the Traverse City area for the year 2012, as part of Hagerty Small Business of the Year Celebration by the Traverse City Area Chamber of Commerce. We're honored to receive this recognition and are thrilled for the opportunity to tell our story. Founded in 1953, Traverse Repro has long been a fixture in Northern Michigan's construction and design community. We believe that we play a vital role in the day to day business of our customers, and we work hard to earn that trust. Our employees have very strong ties to the Northern Michigan region, having served in the community through boards and volunteer work. All of us at Traverse Repro are excited to achieve this honor. The Hagerty Small Business of the Year Award is part of the Chamber's Small Business Celebration, an annual Chamber program celebrating the achievements of small business in the Traverse City area.
---
TC's Source for Doc-Box®
Traverse Repro is proud to be Traverse City's distributor for the Doc-Box®, the most efficient permit posting cases for residential construction job sites. Designed to protect plans & permits on job sites, the inside features a corrugated plastic tack board, an integrated rolled plan pocket and an aluminum prop arm to keep the cover open while in use. The snap lock closure secures the lid and prevents the box from blowing open while remaining accessible. The unique flange design is coupled with a deep overlap when closed to provide maximum weather seal. Come see one at Traverse Repro!
HP Ink Promotion-March
Receive a $20 T.J.Maxx /Marshalls/HomeGoods Gift Card or Shell Gift Card with the purchase of $99 in eligible Original HP ink cartridges at the same time, on the same invoice during the promotion period.
Limit of two (2) $20 T.J.Maxx /Marshalls/HomeGoods Gift Cards or Shell Gift Cards per qualifying end-user customer ship-to address
Click image below to access claim forms.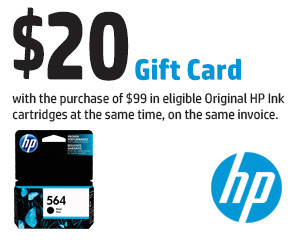 Need A Construction Sign?
The next time you need a construction sign for your project site, give Traverse Repro a call to see how we can help you.  If you look around town, you'll see dozens of 4′ x 8′ construction signs done by Traverse Repro, printed using our UV protected printers.  Our construction signs are typically done using 1/2″ MDO (plywood) board or 1/2″ corrugated plastic, if you want a more cost effective solution. They're vibrant and eye-catching, and more affordable than you may think for a sign that big. Give us a call, and we'll talk about it.
---
Upload your print-ready files using Traverse Repro's …
You can transmit your files for any project via email to plotting@traverserepro.com, or simply upload the files to us using our new eOrder file submission software site by clicking the button to the right. You'll be lead to a simple job form that will require you to answer some basic job-based questions. Once you've done that, you'll be lead to a page where you can easily upload your files.
---